Dr. Alfred A. DeSimone, M.D.
Orthopedic Surgeon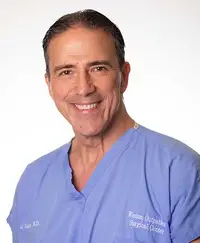 Al DeSimone, M.D., is a board-certified orthopedic surgeon who specializes in sports medicine. He graduated from the University of Miami School of Medicine and completed his residency at Boston University Medical Center. He is fellowship-trained in sports medicine from the University of Colorado, specializing in complex knee and shoulder reconstructive surgery. His interests include arthroscopic Anterior Cruciate Ligament reconstruction, meniscal repair, and cartilage resurfacing techniques. He is also focused on the arthroscopic treatment of shoulder instability, impingement, and rotator cuff tears. He has participated as a team physician for the U.S. Olympic Skiing team, National Rugby team, and the Boston University Intercollegiate Athletic Program. Dr. DeSimone treats community and professional athletes and has served as the official orthopedic surgeon and Director of the Medical All-Star Team for the Florida Panthers. He has published articles and presented research on sports medicine and has a keen interest in exercise, nutrition, and alternative medicine. He is the Director of Sports Medicine at the South Florida Institute of Sports Medicine. He is currently a diplomat of the American Board of Orthopaedic Surgeons and a fellow of the American Academy of Orthopaedic Surgeons.
www.draldesimone.com
Dr. Alexander Bertot, M.D.
Orthopedic Surgeon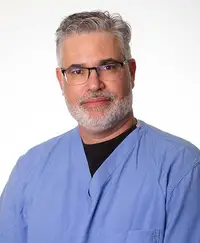 Dr. Alexander J. Bertot is a board-certified Orthopaedic surgeon. He is a diplomat of the American Board of Orthopaedic Surgeons and a fellow of the American Academy of Orthopaedic Surgeons. He graduated medical school from the Medical College of Pennsylvania in Philadelphia. He completed his orthopedic surgery training at Tulane University Medical Center and Charity Hospital of New Orleans, where he served as an administrative chief orthopedic resident. At Tulane, he received the Leneord Mounar Award for an outstanding senior resident. Dr. Bertot went on to complete a sports medicine fellowship at Johns Hopkins University School of Medicine. At Johns Hopkins, he provided orthopedic coverage for the school's NCAA football and lacrosse teams, as well as for the Baltimore Orioles Major League Baseball team. Dr. Bertot has published various research articles in some of the leading orthopedic review journals. He currently serves as the team physician for Monsignor PACE High School. He specializes in arthroscopy, sports medicine, shoulder and knee reconstruction, and replacement surgery. His interests also include general orthopedic, pediatric, and adult trauma/fracture care.
---
Hand and Wrist Surgery
Dr. David Shenassa, M.D.
Hand and Wrist Surgeon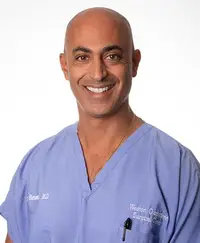 Dr. David Shenassa is a fellowship-trained Hand, Wrist, and Microvascular Surgeon. He specializes in reconstructive surgery of the hand and wrist, sports injuries, trauma, nerve compression syndromes, minimally invasive surgical procedures, and wrist arthroscopy. Dr.Shenassa attended New York University for his undergraduate studies and attended medical school at the prestigious Technion Israel Institute of Technology Faculty of Medicine in Haifa, Israel. After completing his surgical residency in New York at the North Shore-Long Island Jewish Health
The system, an affiliate of the NYU/Albert Einstein Schools of Medicine, he moved to Los Angeles to complete his sub-specialty training. Dr.Shenassa completed his hand surgery training at the Joseph H. Boyes Hand and Microsurgery Fellowship Program in the Department of Orthopedic Surgery at The University of Southern California, Keck School of Medicine. At USC he worked under an expert team of doctors directly responsible for the care and treatment of the USC Trojans athletic teams.
After completing his training, Dr.Shenassa joined the team of physicians at the South Florida Institute of Sports Medicine as their Hand and wrist specialist. Dr.Shenassa is committed to providing the highest level of care for musculoskeletal and neurovascular conditions of the upper extremity. After an appropriate diagnosis has been made, treatment is geared towards the restoration of function, pain control, and return to the pre-injury activity level. He believes in a multidisciplinary approach and always maximizes conservative treatment before considering surgery.
---
Physician Assistants:
During your treatment course, you may have the opportunity to be seen and evaluated by our Physician Assistants. On the occasion when our physicians are in surgery, there is a Physician Assistant available in the office for a clinical consultation. Physician Assistants are licensed medical practitioners, who under the direct supervision of our team of physicians, can perform initial and follow-up assessments, order radiographs (x-ray, MRI), and prescribe medications when indicated. They can also prescribe physical therapy and apply a cast and/or brace subsequent to a recent injury. Their focus is to provide the highest quality of care while emulating our supervising physician's protocols during your evaluation. Our goal is to have our Physician Assistants closely work and communicate with our supervising physicians to provide you, the patient, the most immediate and highest quality of care.
Paul Buchanan, PA-C
Paul has been with the South Florida Institute of Sports Medicine since graduating from NOVA Southeastern University in 2003, where he served as Class President. Paul also works very closely with Dr. DeSimone providing medical coverage to North Broward Prep High School, especially during the football season. Paul enjoys playing hockey and serves as the orthopedic specialty lecturer for Physician Assistant Board Review Courses.
Eric Bronson, PA-C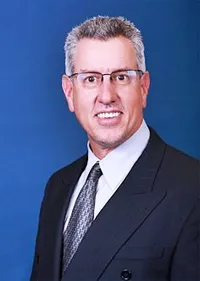 Eric has been with the South Florida Institute of Sports Medicine since 2003. He graduated from the Miami-Dade PA program. He is a veteran, having served with The United States Army as a laboratory technician, and resides within our local community with his wife and three children. Eric also works very closely with Dr. DeSimone providing medical coverage to West Broward High School, especially during the football season. His other interests include golf, fishing, and scuba diving.
---
Physical Therapy
Many of our patients require additional care in conjunction with medical or surgical intervention. We are proud to have physical therapy as one of the disciplines in our practice. Because of the proximity of the physical therapy department, there is constant communication between the therapists and physicians. This provides the patient with the ultimate quality of care. The physicians receive daily updates on the status of their patients undergoing rehabilitation, at the same time allowing the patients the ability to have any questions or concerns addressed without hesitation.
The facilities are equipped with state-of-the-art weights and cardiovascular equipment, as well as specialized therapy tools that are designed to treat all levels of injury. Patients receive one-on-one attention, and a treatment plan designed to meet their individual goals.